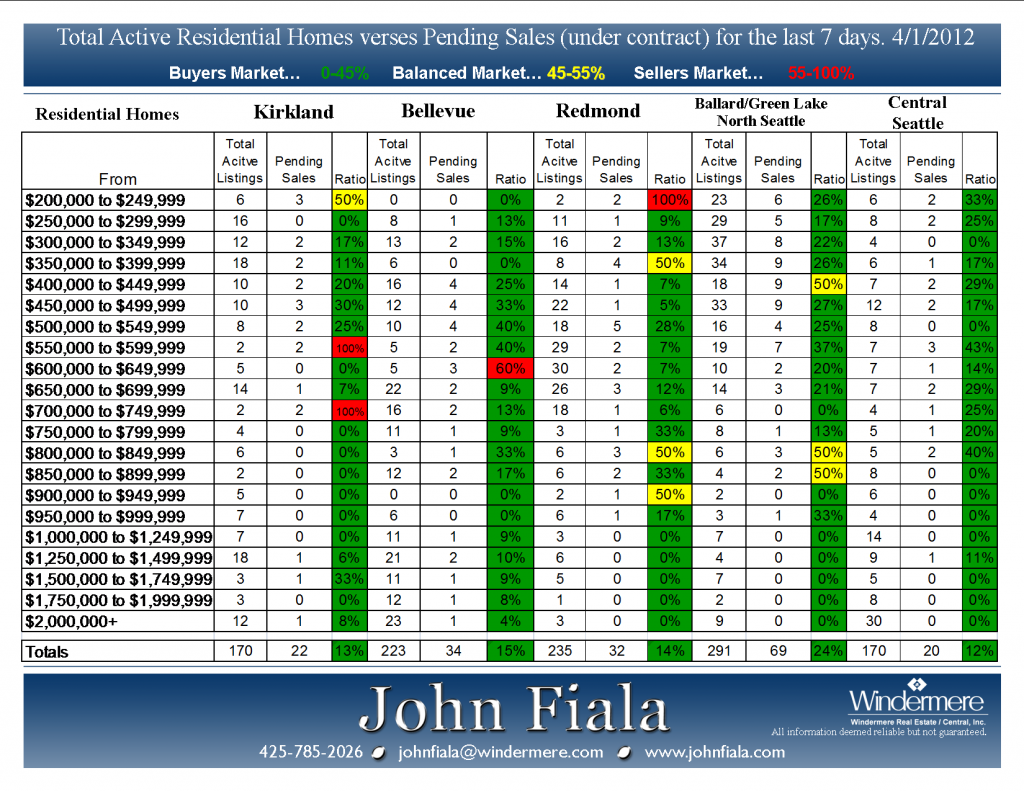 New video of the Active Listings vs Pending Sales for the week of April 1st. Bellevue had several homes go under contract in the million plus price range and Northe Seattle is very busy for Sellers.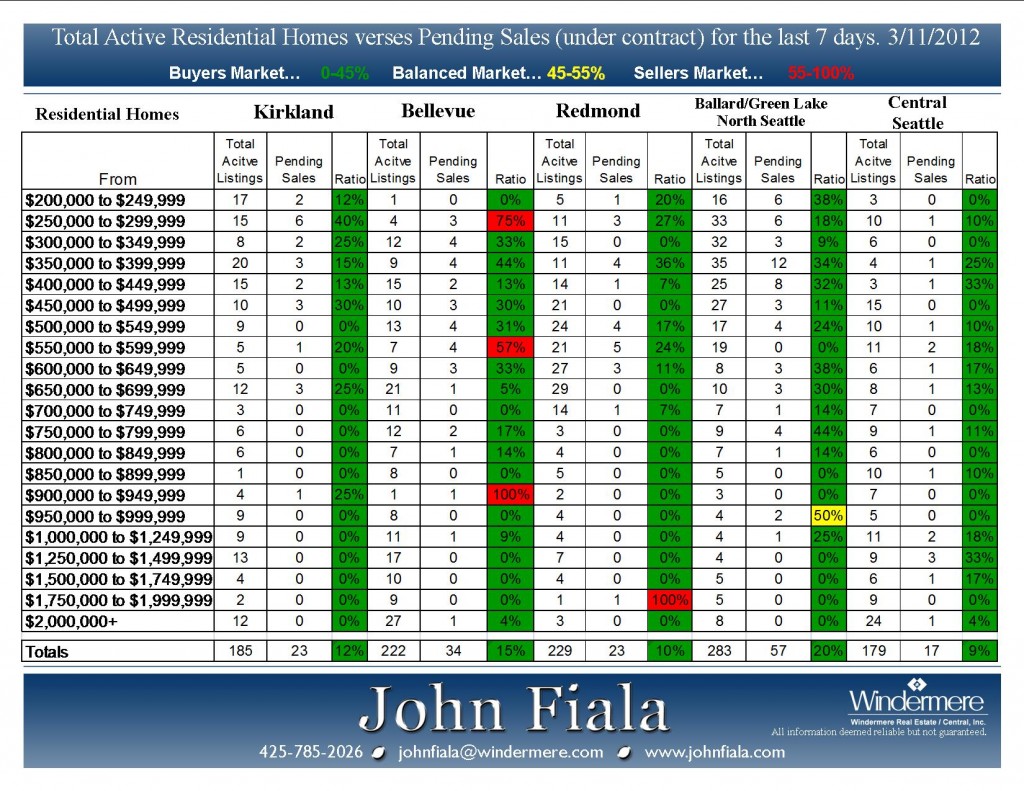 This video looks at the active listings and pending sales for the date of 3-11-12. The pending sales (under contract) are for the previous seven days.  This shows where the market is hot and who can have an advantage in the market by location and price point, essentially where the fish are biting in real estate.
Bellevue had three Sellers markets this week which you can see in the red areas and Central Seattle had an active week for homes going under contract in the higher price ranges. Overall, the five areas that I track on this report, North Seattle had the highest ratios of homes going under contract last week.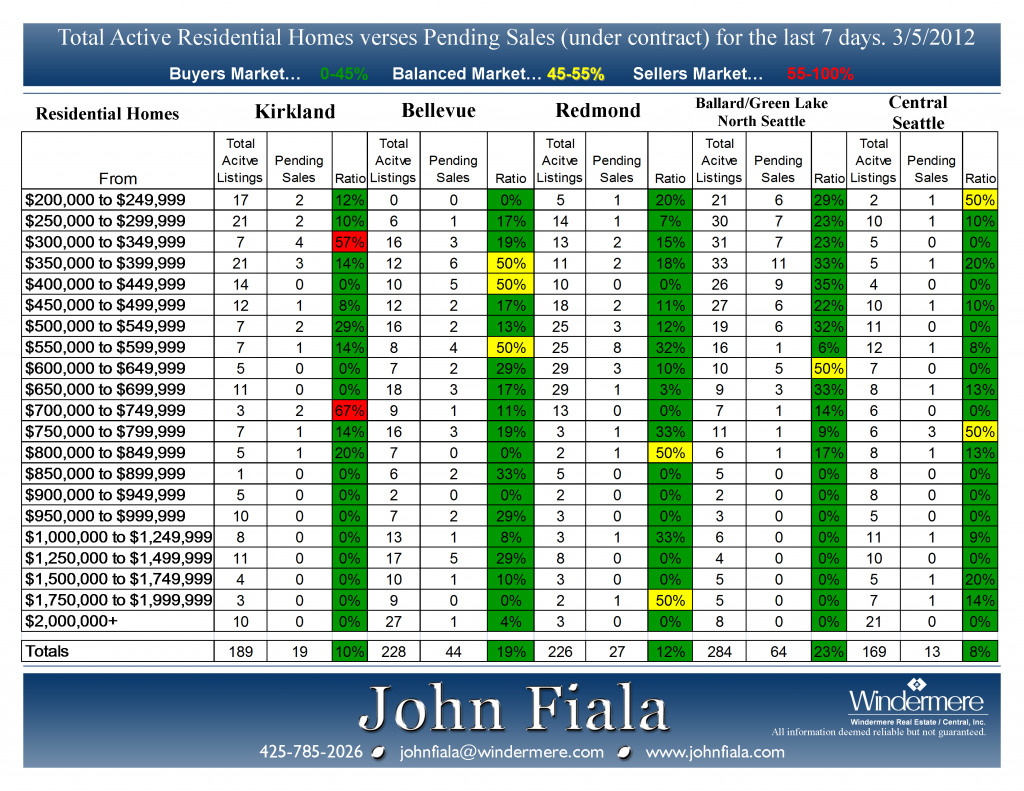 This data looks at the week of 3-5-12, North Seattle had the highest percentage of homes go under contract of the five areas that I track. Kirkland had a few hot price ranges for Sellers in the $300,000 to $349,999 range and also in the $700,000 to $749,999 range. Bellevue had a big overall jump in the amount of homes that went under contact this week compared to last week. Check out the chart to see the areas and price ranges that are active for Sellers in Red and Yellow.
The inventory is still down for King, Snohomish and Pierce Counties. King County is down 28%, Snohomish is down 34% and Pierce is down 19% for all active residential and condominium listings. There are hot areas for sellers by price range depending on where the Buyers are for the week.
Here is a great video that takes a look at Months of Inventory. It speaks to the definition and looks at some examples in King County for 2011. It will also show you how to determine who has an advantage in the market, Buyers, Sellers, or if it is a Balanced Market.