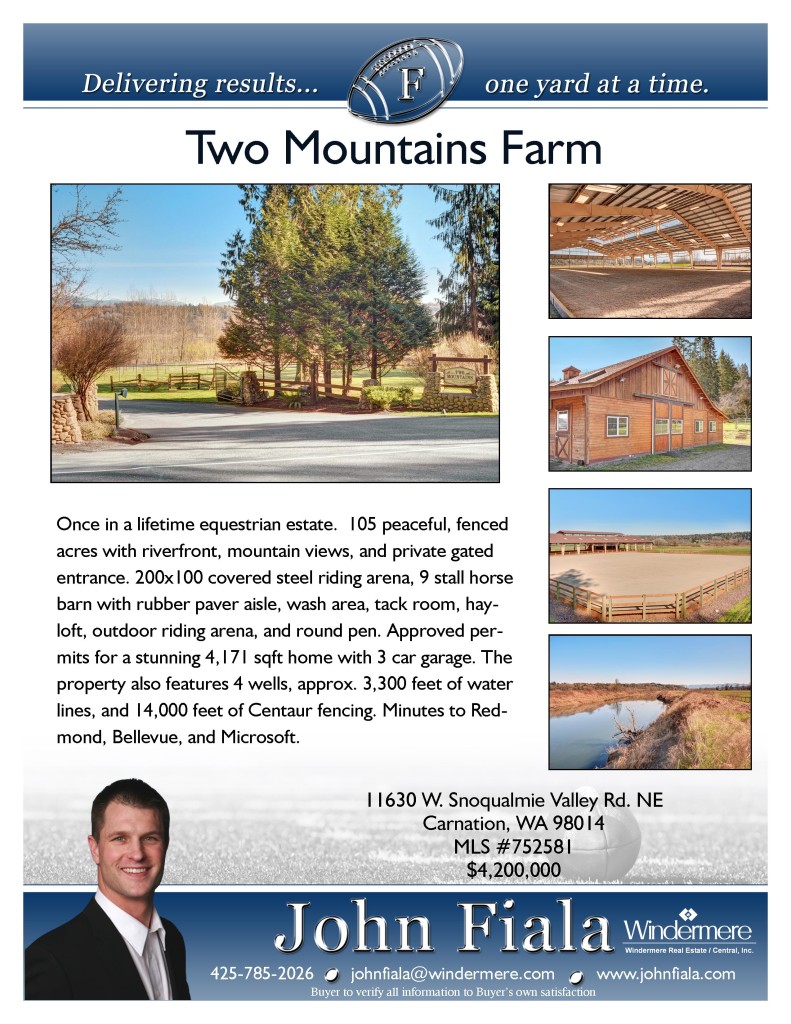 Once in a lifetime equestrian estate. 105 peaceful, fenced acres with riverfront, mountain views, and private gated entrance. 200×100 covered steel riding arena, 9 stall horse barn with rubber paver aisle, wash area, tack room, hayloft, outdoor riding arena, and round pen. Approved permits for a stunning 4,171 sqft home with 3 car garage. The property also features 4 wells, approx. 3,300 feet of water lines, and 14,000 feet of Centaur fencing. Minutes to Redmond, Bellevue, and Microsoft.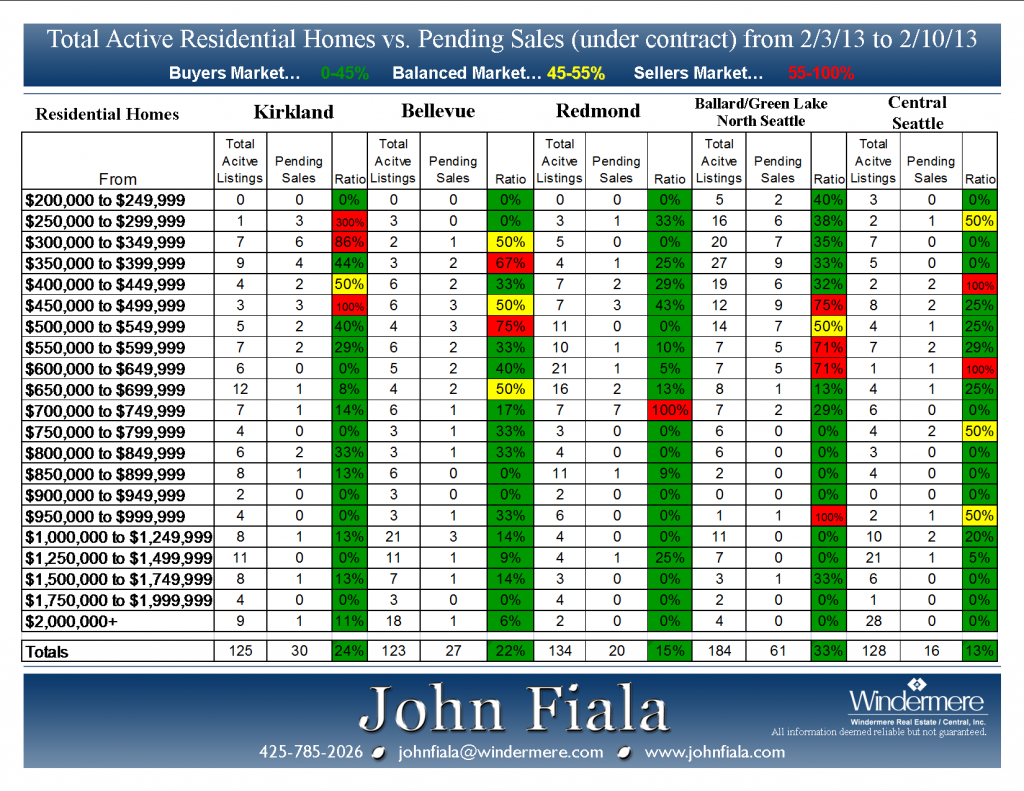 This information looks at the Active Listings versus Pending Sales for residential home for the week leading up to February 10th, 2013. This data shows the city and price range of the homes that have gone under contract in the last seven days compared to the active listings. North Seattle had the largest percent of homes go under contract with 33% for the week. Last year in North Seattle, that percentage was 12%. There were 343 homes listed last year compared to last week with 184 homes. Kirkland had 24% of the homes go under contract last week and last year at this time it was only 11%. In Kirkland, the active listings are currently at 125 and last year there were 209. It is amazing what a year can do. Inventory is down and the Buyers are out. The chart below has more detailed information about each area and price range.
Congratulations to Dermontti Dawson for being elected to the 2012 NFL Hall of Fame. I had the honor and privilege to be a teammate of Dermontti for four of my six years with the Pittsburgh Steelers. He was the best offensive center that I have ever played against. Practicing against Dermontti for four years helped me elevate my game every day by going against the best. Dermontti played for 170 consecutive games, the second longest in Steeler history and was selected to seven straight Pro Bowls. Besides his skills as an athlete, Dermontti was an incredible role model for players, coaches and fans. He is one of the most humble and gracious players that I have ever had the chance to play with. Congratulations Dermontti!
http://espn.go.com/blog/afcnorth/post/_/id/41882/steelers-dawson-reaches-hall-of-fame